Reliability of Document Control

Quality Assurance of Documents

At our company, in order to guarantee the reliability of the investigational medicinal product dossier (IMPD) before clinical trial or CTD documents for the new drug approval (NDA) .

* The standard of the reliability of application (Pharmaceuticals Affairs Act, Article 14):
1. The data concerned are correctly created based on the result obtained in the investigation or the examination done for the purpose of creating this.
2. When the results of an investigation which make it suspect to have the quality, the validity, or the safety which starts the application about the medical supplies or medical equipment concerning an application, examination results, etc. are acquired, examination and evaluation should be performed also about the results of an investigation concerned and examination results, and the result should be indicated in the data concerned. 3. The data used as the basis of the data concerned should be saved till the day of the disposal of a purport which does not give or give recognition by regulation of Article 14 of law.

Reliability Reservation to the Client

Upholding the nondisclosure agreement between the client and our company, we storage and control the classified information.
We offer the newest and reliable information about regulation and biopharmaceuticals development, building and updating a database original based on our development experience and a global information network.

Track Record of Pharmatelier Inc.

Drug Approval
G-CSF BS : Approved March 14, 2012
Infliximab BS: Approved July 4, 2014
Novel Anti-Thrombolytic agent antibody: Approved October 30, 2016
Trastuzumab BS: Approved by March 23, 2018

Representative of Accreditation of Foreign Manufacturer (AFM)

Korean biopharmaceuticals manufacturer (Category: Biologics, Aseptic Products)
Taiwan CDMO (Category: Biologics, Aseptic Products)
CDMO/CRO in USA (Category: Biologics, Regenerative Products)
CDMO/ CRO in UK (Category: Biologics)

In-country Caretaker of Drug Master File

Biologic Drug Substance (Korean Biopharma): 2 products
Culture Media (US, Belgium and Germany media suppliers): 36 products

GMP Inspection and Consultation

Korean CMOs
Taiwan CMO
Germany CMO
US CMO
Submission Support Services to the Japanese Regulatory Agency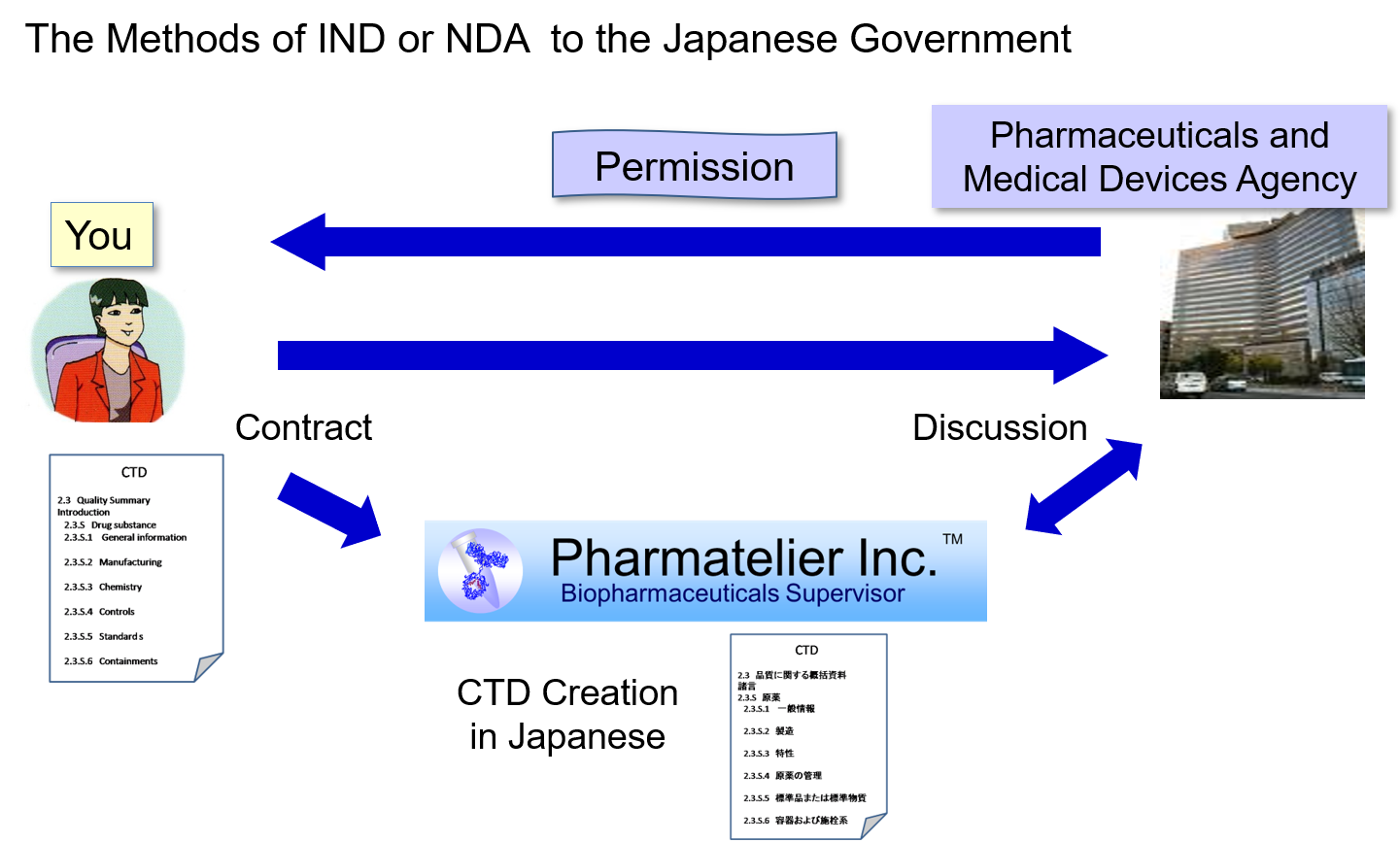 Accreditation of Foreign Manufacturer System in Japan